By IndoFebruary 21, 2023
Jimin Announces Solo Album: 'Face'
Jimin has officially announced his solo project, Face. 'Face' is set to drop on March 24 KST. Stay tuned for updates!
Read the
official Weverse post
below:
Hello,

This is BIGHIT MUSIC.

BTS member Jimin will be releasing his first solo album "FACE"

"FACE" is all about Jimin facing himself head-on as he gets ready for his next step as a solo artist.

Jimin will see the fans through various activities including the "FACE" release so we ask for your continued interest and support for Jimin's first official solo activity.

Pre-order Date: From 11 AM, Wednesday, February 22, 2023 (KST)
Release date: From 1 PM, Friday, March 24, 2023 (KST)

Thank you.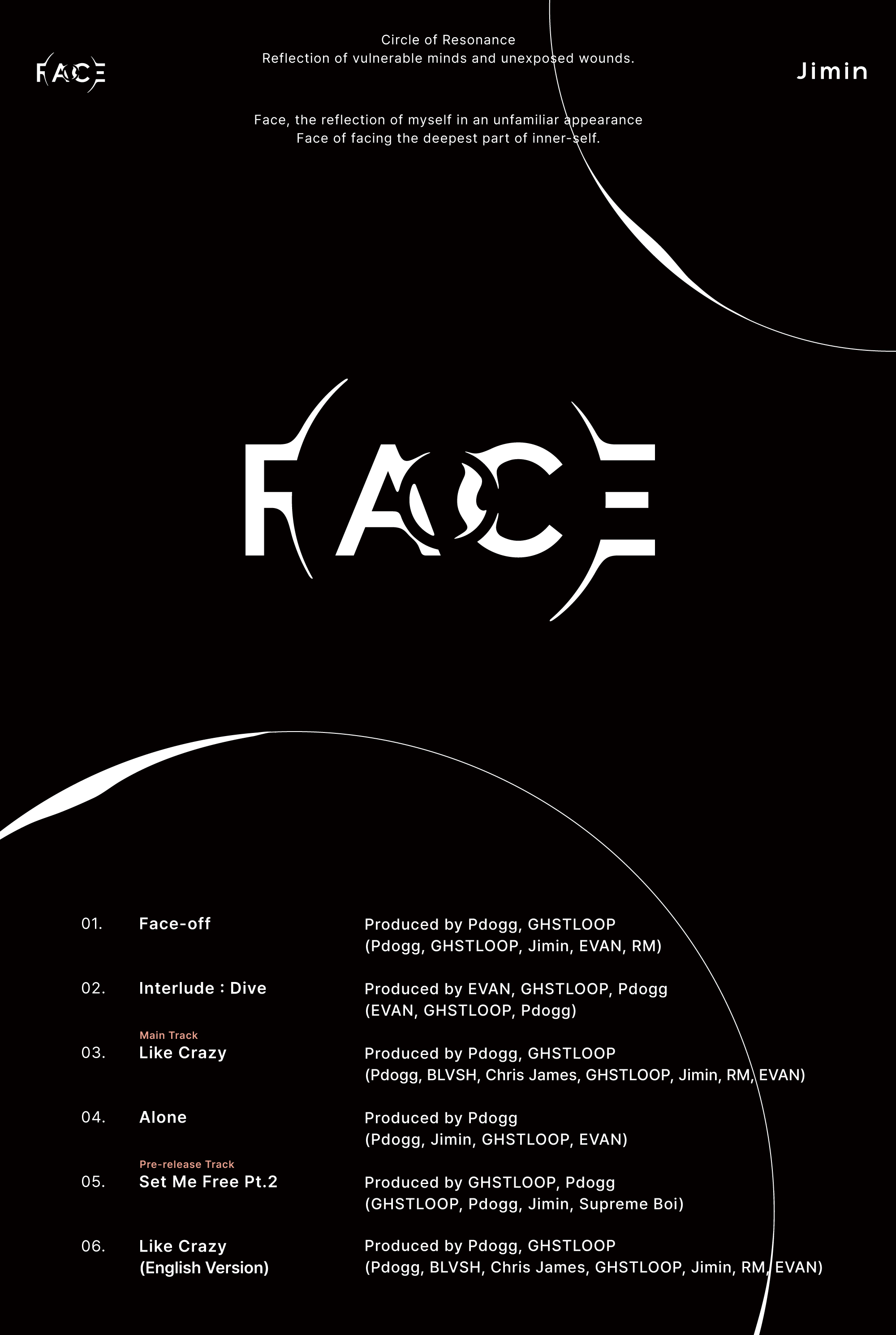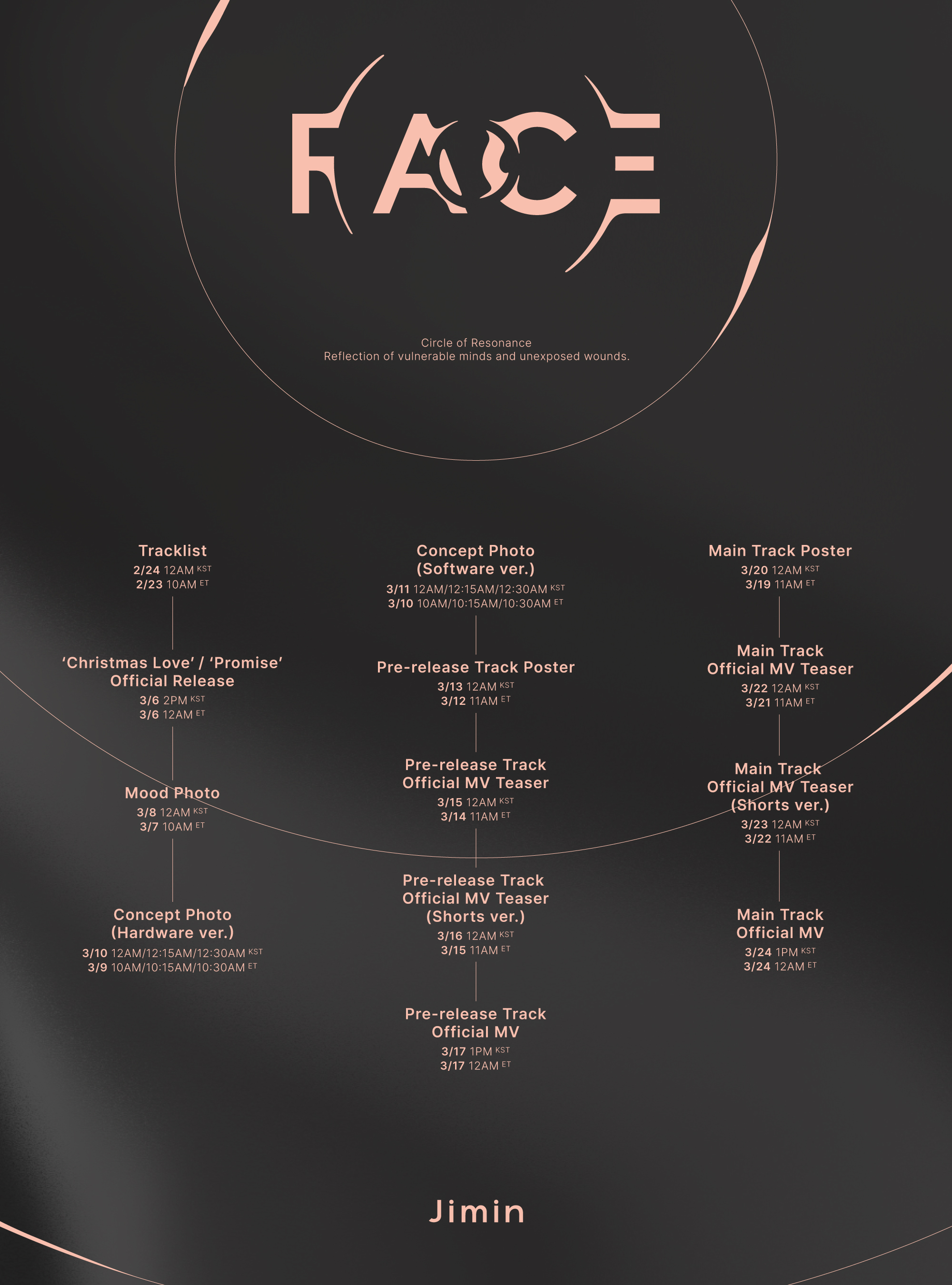 Consequence
released an article about the announcement of the project:
BTS member Jimin has announced a new solo album called FACE, which is set for release on March 24th.

According to a statement from BIGHIT MUSIC, FACE is "all about Jimin facing himself head-on as he gets ready for his next steps." The announcement also promised opportunities for fans to to experience the album "through various activities," noting the album's release week as a date to watch.

This will be Jimin's first full-length solo project. Earlier this year, the dancer and vocalist teamed up with BIGBANG member TAEYANG for bouncy track, "Vibe."

BTS's second chapter continues full steam ahead with the members spending time focused on individual endeavors. Jimin is joining RM and j-hope in the string of members who have released full-length solo albums so far, while Jin teamed up with Coldplay on "The Astronaut," and Jungkook debuted "Dreamers" during the 2022 FIFA World Cup opening ceremony.

A press release reveals that with this solo project, Jimin will be "making a new leap forward as an artist" and promises a spotlight on his "impeccable dance performance."

While we wait for more details on FACE including tracklist, official artwork, and potential singles, revisit 10 of our favorite songs that spotlight Jimin.
Here are links to some other articles posted:
- Billboard:
BTS' Jimin Announces First Solo Album, 'FACE'
- Rolling Stone:
BTS' Jimin to Release 'Face,' His Debut Solo Album
- Variety:
BTS' Jimin Reveals First Solo Album 'Face' to Arrive in March